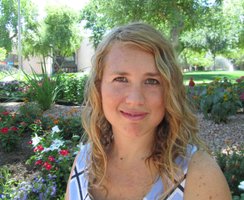 Creo que puedes encontrar tu propósito en la vida y vivir tu vida en su máximo potencial; estoy aquí para ayudarte en este proceso. Tengo un enfoque integral de la terapia, ya que veo a la persona como una interconexión entre mente y cuerpo.
He estado trabajando en el campo de la salud mental por más de 15 años. Soy una Psicóloga Certificada en EMDR (Terapia de Movimiento de Ojos, Desensibilización y Reprocesamiento de Información) y Consultora Aprobada en EMDR y Facilitadora de EMDR. Me especializo en trabajar con trauma (experiencias adversas, abuso sexual, físico, emocional y mental) y otros trastornos psicológicos tales como: Depresión, Ansiedad, Bipolaridad. También me especializo en ayudar a pacientes con problemas de impulsividad, enojo, autoestima y violencia doméstica, y adicciones relacionadas con trauma. Me he entrenado para trabajar con pacientes con Desorden de Estrés Post-Traumático y Transtorno de Identidad Disociativo.
Me encanta trabajar con adultos de todas las razas y etnias, género, y orientación sexual, ayudándolos a tener éxito en su vida y sus relaciones, y a mejorar su autoestima y confianza. Trabajaremos en encontrar y procesar la raíz de tus síntomas actuales para ayudarte a superarlos.
Realizaremos esto utilizando prácticas probadas científicamente: EMDR y DBT (Terapia Dialéctica Conductual). EMDR te ayudará a procesar traumas mediante el reprocesamiento de memorias que contribuyen a tus sintomas actuales y reforzando redes neuronales adaptativas y recursos. Dejaremos ir lo que no te sirva para poder hacer espacio para lo nuevo. Tambien te ensenaremos como modificar tus pensamientos, como manejar mejor tu estado de animo, mejorar tus relaciones y manejar mejor tu estres (DBT). Soy Instructora de Yoga Kundalini, así que voy a usar algunos ejercicios de yoga y algunas meditaciones que puedan ayudar con tu sanación, si creo que es necesario. Estas técnicas para ayudar a estar más consciente de nuestro cuerpo y nuestra mente van a ayudarte a manejar mejor el estrés, a incrementar la respuesta de relajación, a fortalecer el sistema nervioso así como a estimular resiliencia y la neuroplasticidad en el cerebro. También va a ayudarte a estar más presente y conectado en el mundo.
Si quieres seguir leyendo sobre como puedo ayudarte, visita mi página de servicios.
Carla Parola, MC, LPC, NCC
Licensed Professional Counselor + Bilingual
EMDR Facilitator/Approved Consultant
EMDR Sandtray Specialist
Kundalini Yoga Instructor
I believe that you can find your life purpose and live your life to your fullest and I am here to support you in that process. I have an integrative approach to therapy since I see the person as an interconnection between mind and body.
I have been working in the behavioral health field for over 15 years. I am an EMDR (Eye Movement Desensitization and Reprocessing) Facilitator, Approved Consultant and Certified Therapist. I specialize in working with trauma (adverse life experiences, sexual, physical, emotional and mental abuse) and other mental illness such as: Depression, Anxiety, Bipolar, etc. I also specialize in helping clients with impulsivity, anger problems, self-esteem issues as well as domestic violence and addictions that relate to trauma. I am trained in how to work with complex PTSD (Post Traumatic Stress Disorder) and DID (Dissociative Identity Disorder) clients.
I love working with adults of all races and ethnicities, gender, and sexual orientation, in helping them have successful lives and relationships, and improve their self-esteem and confidence. We will work on targeting the core of your current symptoms to help you bypass them.
We will do this by utilizing evidenced-based practices: EMDR and DBT (Dialectical Behavior Therapy). EMDR will help you with trauma processing by reprocessing the memories that contribute to symptoms and by enhancing adaptive memory networks and resources. Will let go of what doesn't serve you so you have space for new. Also, will teach how to reframe your thoughts, how to regulate your mood better, improve relationships and manage your stress (DBT). I am a Certified Kundalini Yoga Teacher so I will use some yoga sets and meditations that will enhance your healing if I believe this is required. These mindfulness practices will help you manage stress better, increase the relaxation response, help strengthening your nervous system as well as enhancing resiliency and neuroplasticity in the brain. It will also assist you with being more present and connected in the world.
If you want to keep reading about how I can help you, please visit my services page.