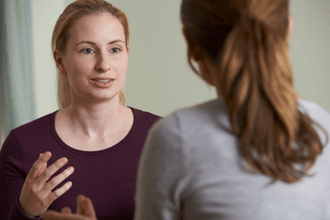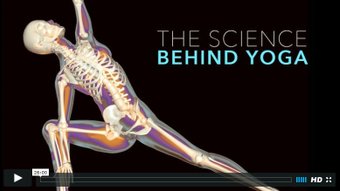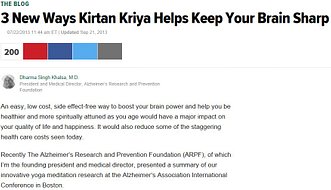 Courtesy of huffingtonpost.com
› Forms of Payment:
› Private Pay
› 50-53 min Counseling Sessions: $135 ea
› 53-60 min Initial Intake and Diagnostic Evaluation: $150 ea
› EMDR Consultation: $135 per hour
› 90 min Gateway Heart Healing*: $175 ea
› 60 min Healing Sessions* (Crystal Bowls, Reiki, Kundalini Yoga, Hypnosis): $100 ea
* Healing sessions are not covered by Insurance Companies
› Mental Health Assessment for Immigration
› Evaluation Report for Immigration Pardon: $525
› Evaluation Report for Immigration U-Visa: $625
› Up to 90 minutes in-person interview
› Up to 3 hours of report writing and delivery to your immigration lawyer
› Expedited report: +$100
› Insurances and EAP Plans
› AETNA
› Blue Cross Blue Shield
› HMC SCA (HMC Healthworks)
› Humana
› United Healthcare
Services can also be performed via Google Meet.
For more information about my practice, please contact me.
Courtesy of upliftconnect.com
› EMDR Consultation for Therapists
I provide consultations for EMDR Therapists that completed the Weekend 1 (5 hours of consultation are required before Weekend 2), Basic Training (5 hours of consultation are required after Weekend 2).
I also provide consultation for those who want to become EMDR Certified Therapist (at least 10 hours of individual consultation and 10 hours of group consultation are required) and EMDR Approved Consultant (at least 20 hours of group consultation are required), and for skills building / case consultation.
For more information about fees, please click here.
"Therapy has helped me relieve pent up emotions. I had many problems that I needed help getting through. More than anything, I needed a neutral person to hear me out and give advice. My therapist helped me get through depression and my mood has definitely improved. I owe a lot of thanks to Carla for helping me this past year"
- James N.
› Trauma-Focused Yoga Group
I am a Certified Kundalini Yoga Teacher so I will use some yoga sets and meditations that will enhance your healing if I believe this is required. These mindfulness practices will help you manage stress better, increase the relaxation response, help strengthening your nervous system as well as enhancing resiliency and neuroplasticity in the brain. It will also assist you with being more present and connected in the world.
If you want more scientific information about how yoga and meditation help the brain and the physiological response in the body, please check the documentary The Science Behind Yoga, courtesy of upliftconnect.com.
If you want more information on how Kundalini Yoga helps keep your brain sharp, please visit the link below, courtesy of The Huffington Post.
For more information about fees and insurance with which I work, please click here.
› Individual Counseling
For Individual Counseling sessions, after working on the therapeutic relationship which is key to a successful therapy and discussing the history, we work on building up your toolbox with resources to help you manage your moods, reduce anxiety, manage stress and anger outbursts. This stage is called Preparation Phase and I utilize different techniques from EMDR Therapy (Eye Movement Desensitization and Reprocessing) such as: safe place, light stream, and butterfly hug, installing positive experiences that help rewire your brain.
After you have an easier time managing your affect, you feel more balanced and grounded, and you have appropriate supports in place, we will work on reprocessing your life adverse experiences and/or traumas using EMDR. EMDR Therapy will help you enhance your brain's natural healing ability in order to process the memories that are interfering with your self-confidence, self-esteem and negative self-concept. Moreover, this technique will help you clear out negative cognitions, emotions and body sensations that are related to the past and affecting you in the present. We will also work on present triggers and on how to handle triggers in the future as well as enhancing a positive self-concept. The goal is for you to finish therapy feeling confident and good about yourself, able to express your needs in an appropriate manner, to establish and maintain healthy relationships with appropriate boundaries, and to have tools that help you regulate your mood and for your symptoms to not be present anymore or for you to be able to manage them well.
Another technique is called EMDR-Sandtray Therapy. This is a protocol created by Ana Gomez, MC, LPC that is tailored to work with children, teenager and adults. It combines two powerful approaches making it easier for the story to unfold and to be processed without having to talk about it. This approach engages the right and the left hemispheres of our brains, and it is really helpful for complex trauma. It also works on attachment wounds.
I also use DBT (Dialectical Behavioral Therapy) skills (Mindfulness, Emotional Regulation, Distress Tolerance, Interpersonal Skills).
I am a Certified Kundalini Yoga Instructor so I implement yoga sets and meditations, as well as guided visualizations from my Clinical Hypnotherapy training.
For more information about fees and insurance with which I work, please click here.
› Mental Health Assessment for Immigration
For the Immigration Mental Health Assessment I will conduct an Intake and I will ask you several questions and then I will write a report with this information as well as my findings and recommendations.
I am a Bilingual-Spanish speaking therapist, so I will make sure you feel really comfortable during the in-person interview.
For more information about fees, please click here.
"I met Carla at a crossroads in my life. I had received a lot of therapy in the past for issues related to my PTSD but after I experienced another traumatic event I felt I needed to seek out therapy again. I felt very overwhelmed as I always do going to a new therapist because I felt like it was so hard for me to organize my thoughts through my anxiety and depression to put in words how I was feeling and what I needed help with. Carla very much helped me with this process. She made me feel comfortable and safe and helped me tackle things one at a time. I also started EMDR therapy with her which was much more effective than talk therapy in relieving my PTSD symptoms. She is kind and compassionate and it was absolutely life changing for me to start treatment with her. I would recommend her to anyone whether you are dealing with every day stress and need to talk to someone or you have very complex issues and mental health concerns that you need to tackle."
- Kate C.